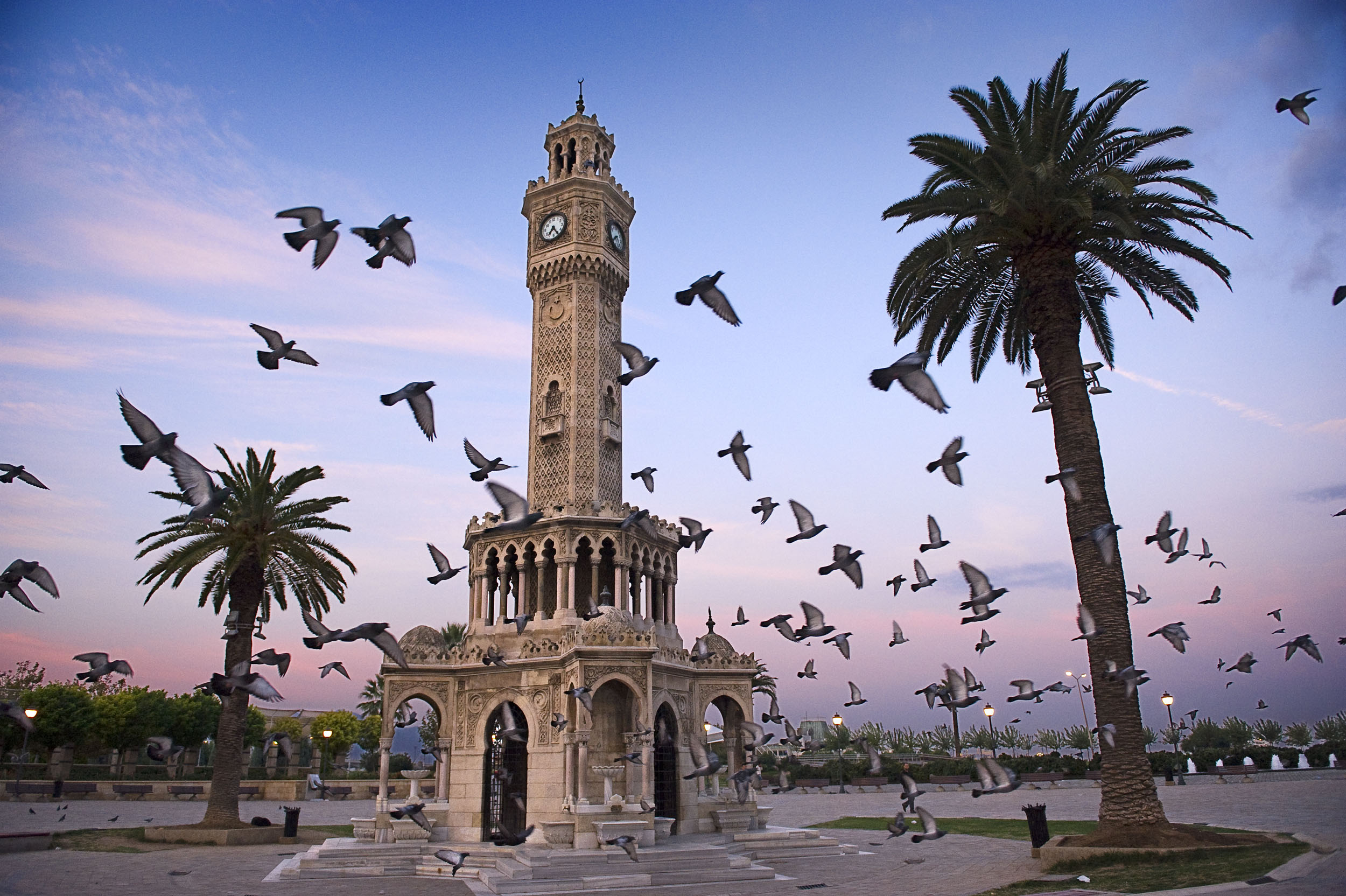 Contrary to the chaos of big cities, İzmir is a city where peace is born, where people who know how to enjoy life live. Despite being Turkey's third largest settlement and a vibrant Mediterranean city, life is not rushed in Izmir, which lives in the serenity of a holiday town. This includes exploring sights. With 8,500 years of long history, warm-blooded people, sunny climate in all seasons, who have blended numerous cultures since ancient times, don't just visit this European city, live it.
This is a starting point for Turkey's leading tourist attractions. When you move away from the center of the city and make your way to the resorts, the most beautiful towns and villages of the Aegean are waiting for you with its unique personality.
Golden sand beaches, turquoise blue sea, beautiful coves and beaches, delicious tastes, magnificent boutique hotels are waiting for you.
Go to Çeşme, Alaçatı, Karaburun, Kuşadası, Foça, Urla or Dikili, one of the most beautiful holiday destinations in the Aegean, and see the historical heritages of Ephesus, Selçuk or Bergama away from the hustle and bustle.